My name is Kate, I'm a loving (sometimes) wife and mum to six gorgeous children.Mikey and Harri are twins, then came Charlie, Libby, George and baby Arthur.If trying to catch up with the The Brady Bunch wasn't enough, We also have six dogs (must be something about the number!), cows, sheep, chickens, pigs and various other animals on our farm.My children are well mannered, funny, sweet and kind.
They are equally ferile, crazy and full of attitude.On a good day I sit down at the end of the day with a glass of wine and contemplate how proud I am of my gorgeous family.On a bad day I fall down, with a bottle of gin and wonder why my kids hate me so much.I have been with Mike since we were 17, we had the twins when we were 24 and got married at 26.I was an estate agent before I had my babies which I absolutely loved. A few years ago I went back to college and fulfilled my dream of becoming a qualified beautician.I now spend my days playing taxi on school runs and to various kids activities aswell as help Mike run our businesses.
Inbetween my mummy, wife and work duties, I drink coffee with my friends (alot), love eating out, pampering and generally having fun!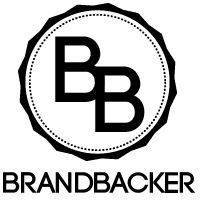 I am a My Bump 2 Baby favourite blogger